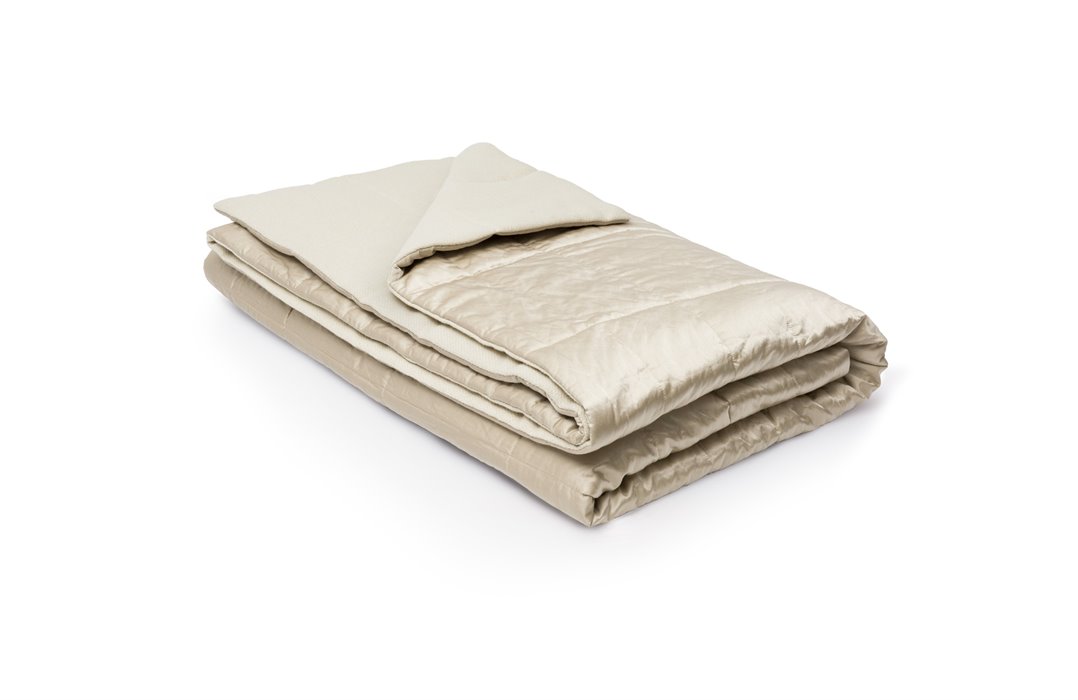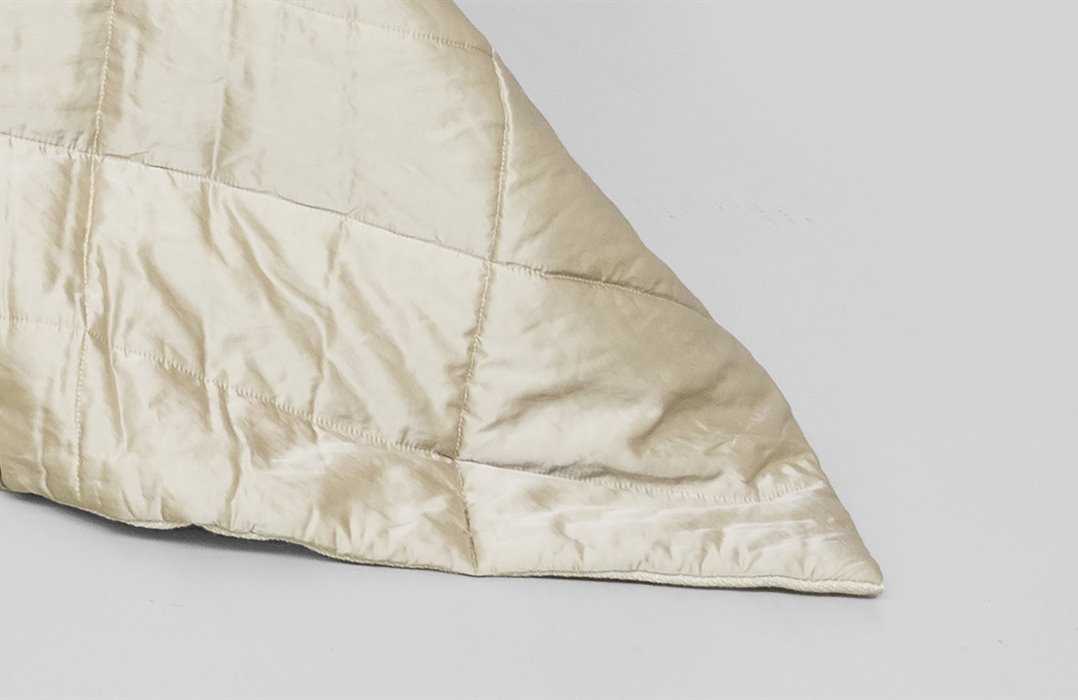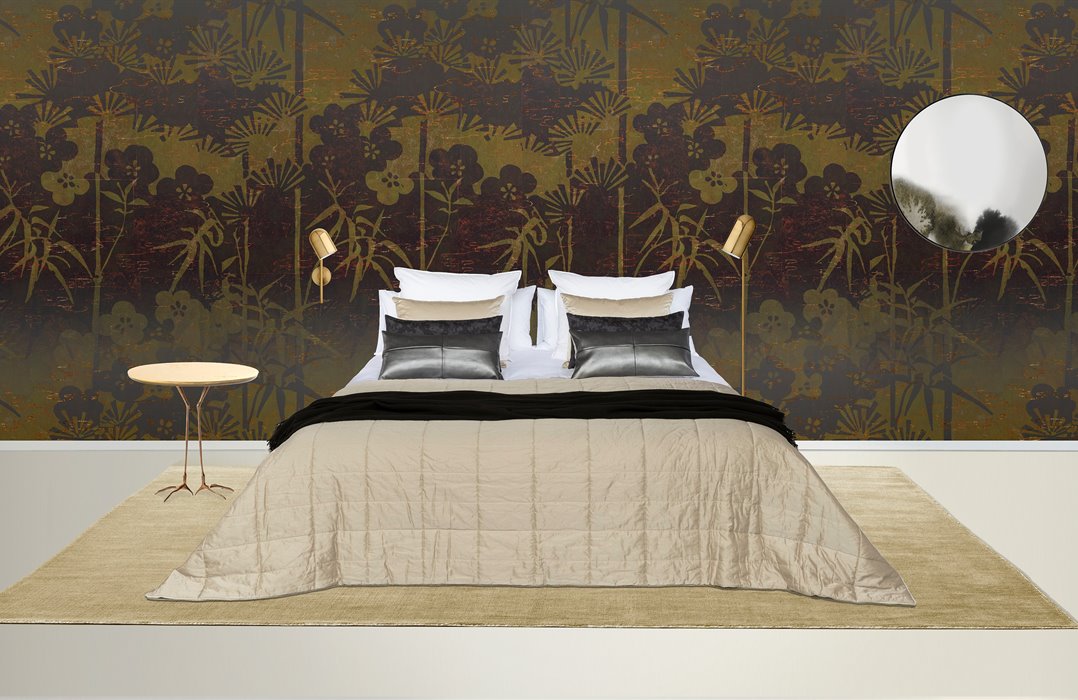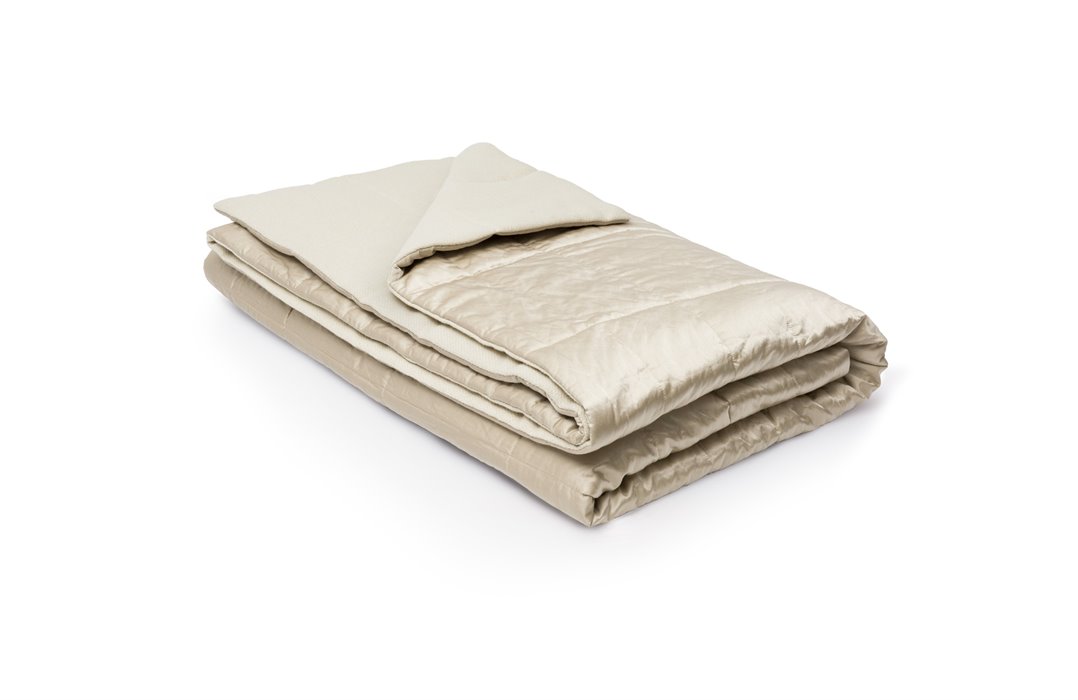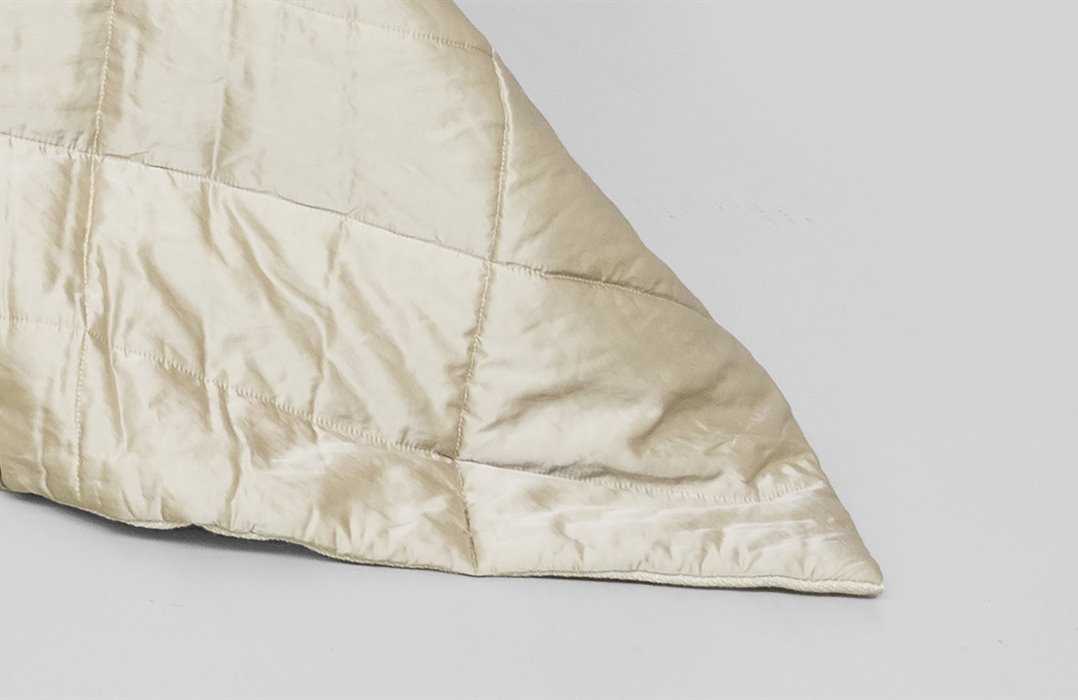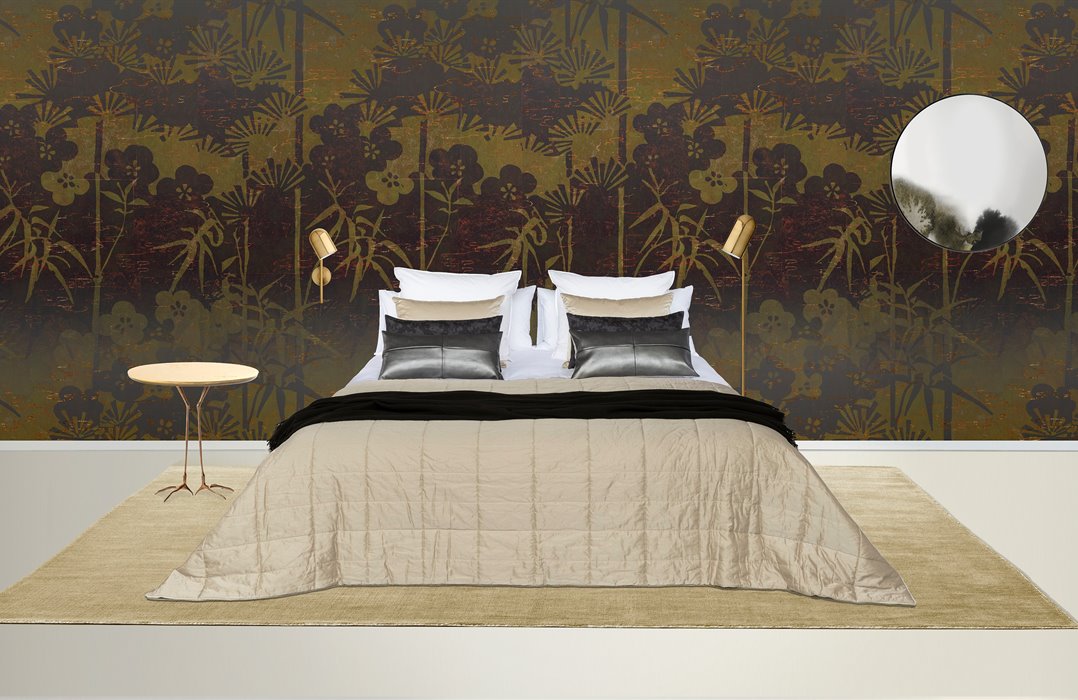 Bedspread
Memoir
Poly coton metal | padded bed-end spread
Padded bedspread Memoir in Light Gold is a shining example of elegance. Stitched in a rectangular metro tile pattern, its subtle shine contrasts perfectly with the soft woollen reverse in Off White. A desirable spread, fitting in any interior style.
| | |
| --- | --- |
| Fabric front | Poly cotton metal |
| Colour front | Light Gold |
| Fabric reverse | Wool poly melange |
| Colour reverse | Off-White |
| Size | 145x300 cm |
| Item no. | 378.1L |
Along with a bed-end spread, you can enhance the visual appeal of your bed by incorporating matching decorative pillows made from the same materials. These pillows, crafted from the same fabric as the bed-end spread, create a coordinated and cohesive look.
Matching cushion available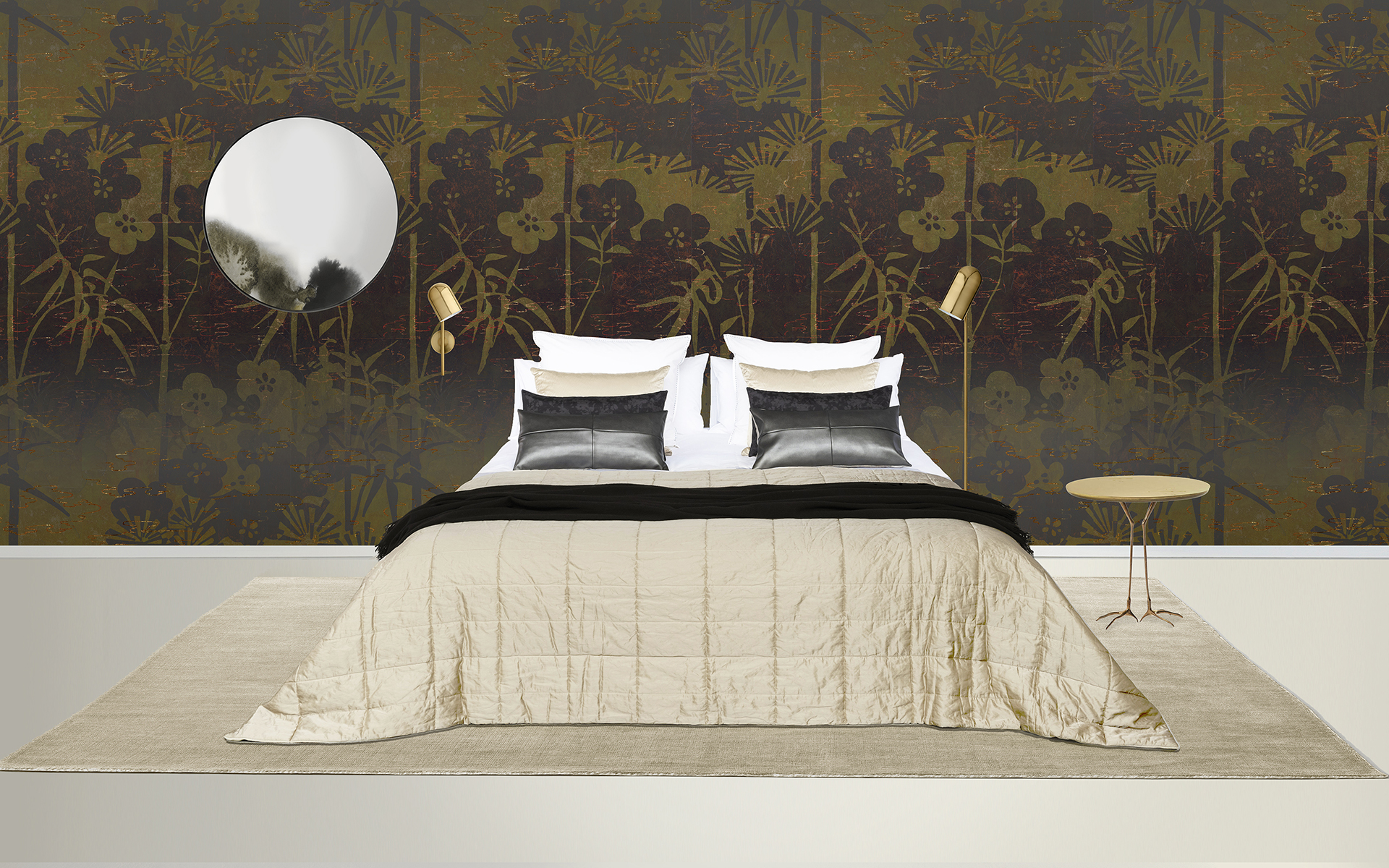 About this item
The Memoir in Light Gold padded bedspread exemplifies elegance at its finest. Its exquisite rectangular metro tile stitching pattern showcases a subtle shimmer that beautifully complements the plush Off White woolen reverse. This bedspread is a coveted addition that effortlessly blends with any interior decor style.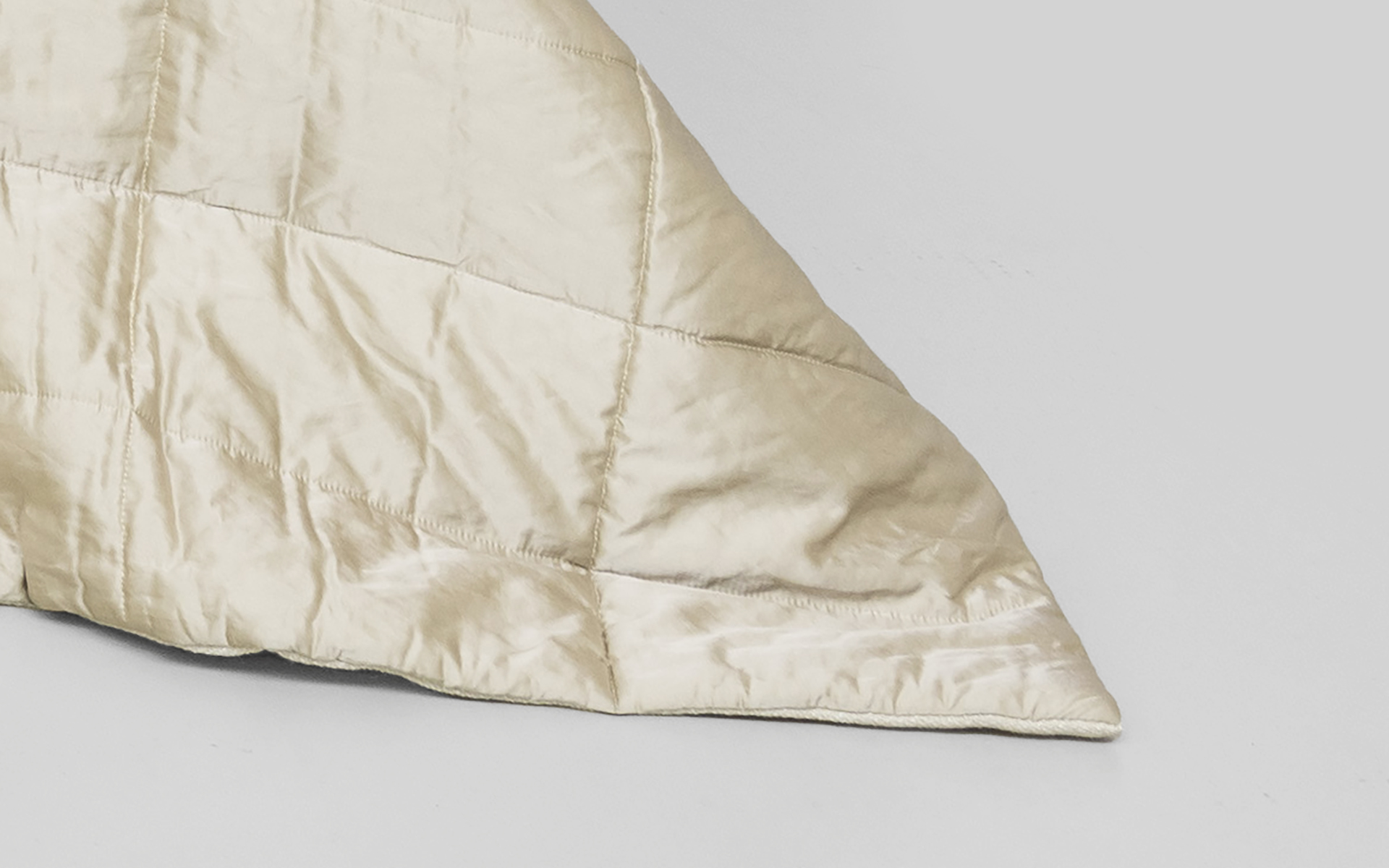 Matching items & settings
Where to buy?
Mrs.Me is a home couture brand with a modern, international style and is sold in shops specialized in contemporary interior design, quality beds and bed linens. Our products can also be found online.