Nice to meet
Mrs.Me is a home couture brand with a modern, international style, founded in 2003 by designer and creative director Lianne Ernst and based in Amsterdam. We offer linen collections for the lounge and the bedroom. In close cooperation with interior architects and other professionals we also design custom made fine linens for hotels, yachts and private residences.
Our collections
The synergy between all individual products is what makes the collections of Mrs.me stand out. All items are designed to complement each other; the plaids, bed-end spreads and cushions harmonize with the fine duvet cover sets. Styled together, they form a full setting for bedroom and lounge. Inspired by the dynamic of fashion new items are added to the collections twice a year. Mrs.Me home couture is sold in international design shops and online.

Discover our collection
Our materials
The love of fashion and the craftsmanship of couture is showcased in every design, the couture detailing and well-curated selection of fine fabrics.
Our duvetcoversets are available in cotton percale and cotton sateen in a 200, 300, 400, 500 and 600 thread count quality. For plaids, bed-end spreads and decorative cushions creative director Lianne Ernst sources innovative materials with refined textures and comfortable properties.
Meet Lianne Ernst
Lianne was born and raised in Enschede, a city well-known for its textile history. She came into contact with this field at an early age as part of a family with its roots in this once flourishing Dutch industry. Her love of fashion and textiles prompted her to follow the fashion course at the Academy of Art and Industry in Enschede. After graduation, she took the master course in Fashion Strategy & Design at the Art Academy in Arnhem. She started her career designing for several women's fashion brands before joining a Dutch label and retail chain where she was responsible for the design of all the product ranges, from clothes to bed linen to furniture. After a brief career as interior stylist co-presenting on television, she started the label Mrs.Me in 2003.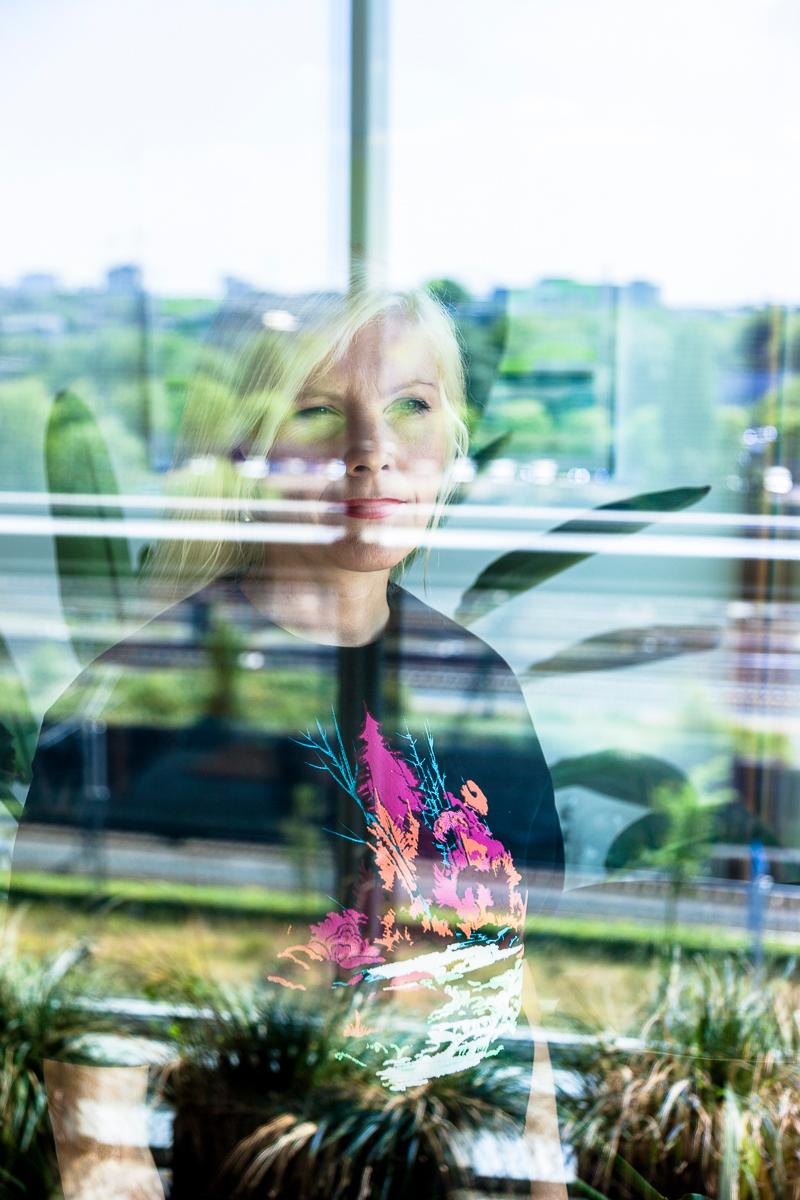 The design process
For Lianne the first step in the design process is finding materials that intrigue her. "I collect a lot of different materials and I start playing with them, making combinations in which the structures are highly important." Combining various structures causes exciting effects. The next step is compiling the colour palette; starting with basic white and then adding neutral colours to support and striking colours as accents. Designing the various products is the final part of developing a collection. Lianne doesn't use any paper or computers during the design process. She sketches three-dimensionally using fabrics, leather, trimmings and more, applying classic and modern sewing techniques.
Our Values
Mrs.Me products are designed and developed in accordance with high standards concerning materials and design. We source the best fabrics in selected European regions known for their expertise. All of our designs are inspired by the latest fashion trends and finished with couture detailing. And finally, for our production we recognize the importance of social and environmental sustainability.
Where to buy?
Mrs.Me is a home couture brand with a modern, international style and is sold in shops specialized in contemporary interior design, quality beds and bed linens. Our products can also be found online.