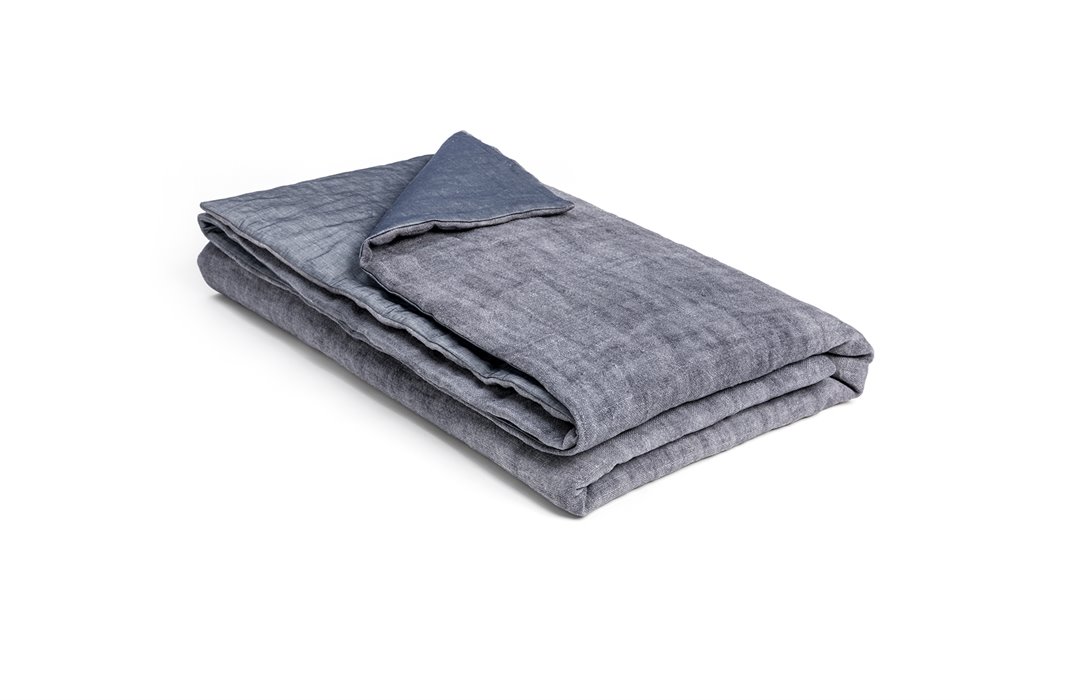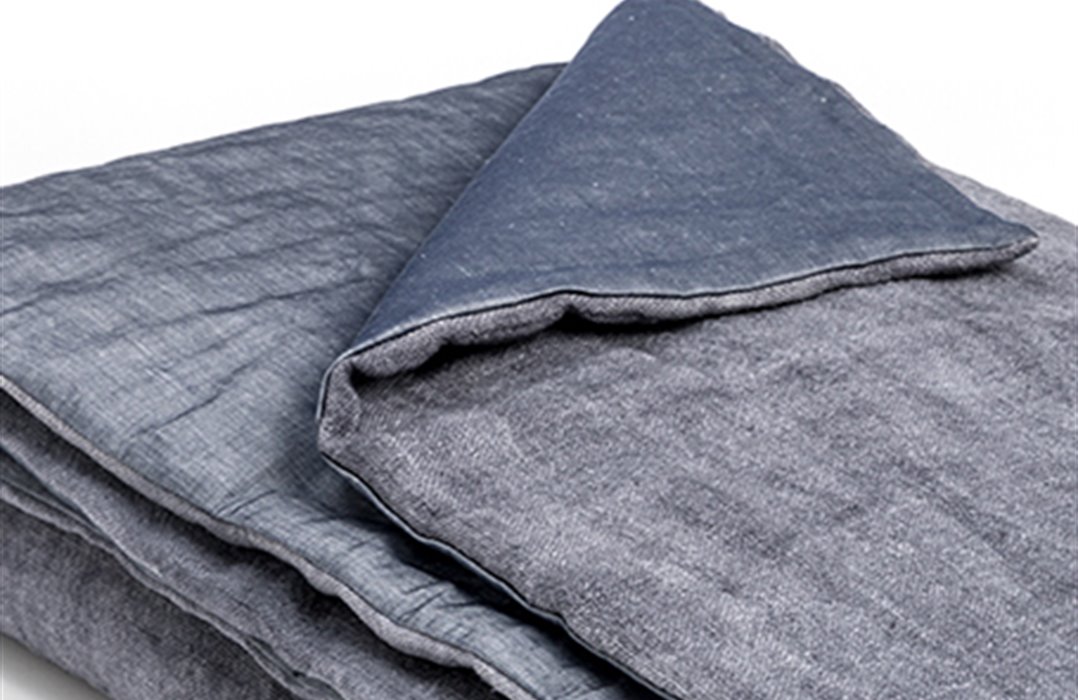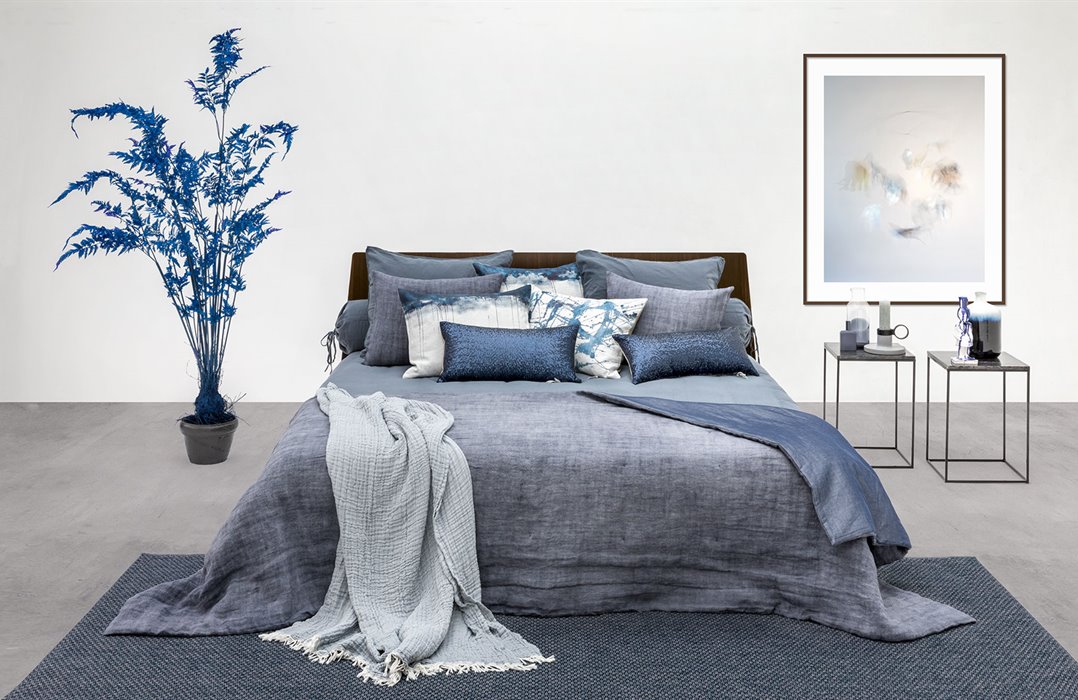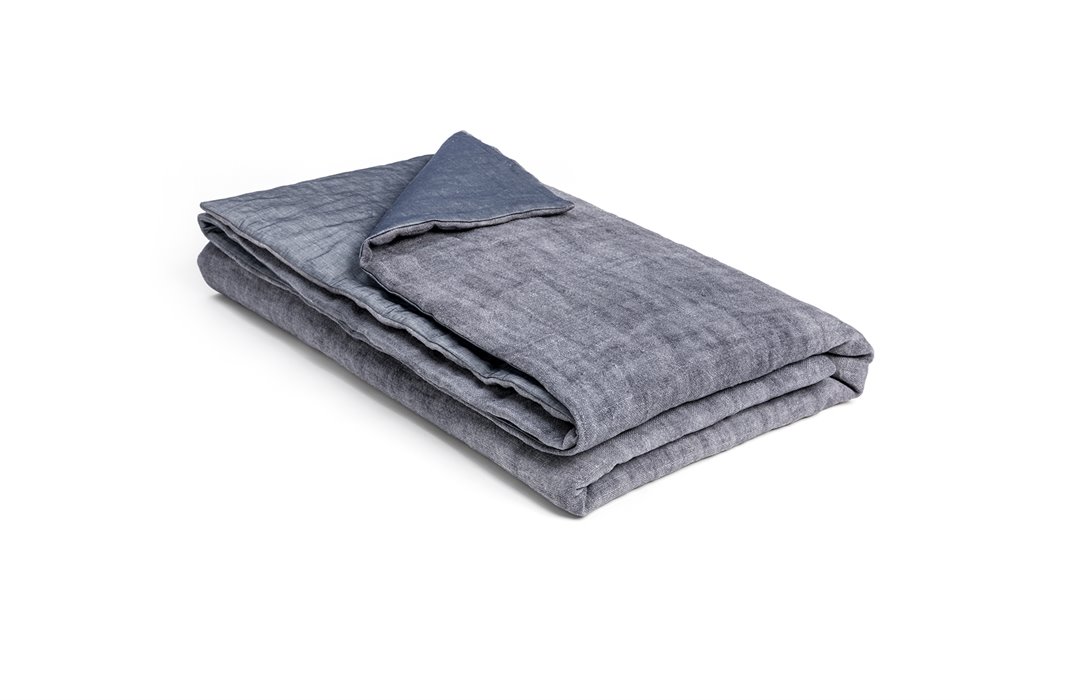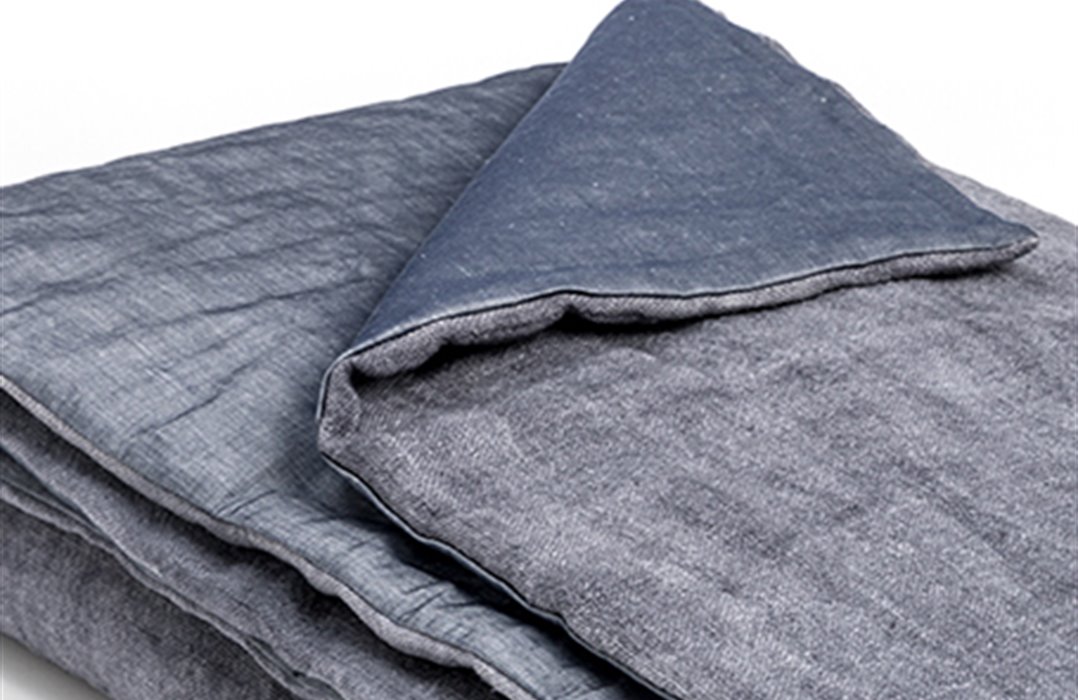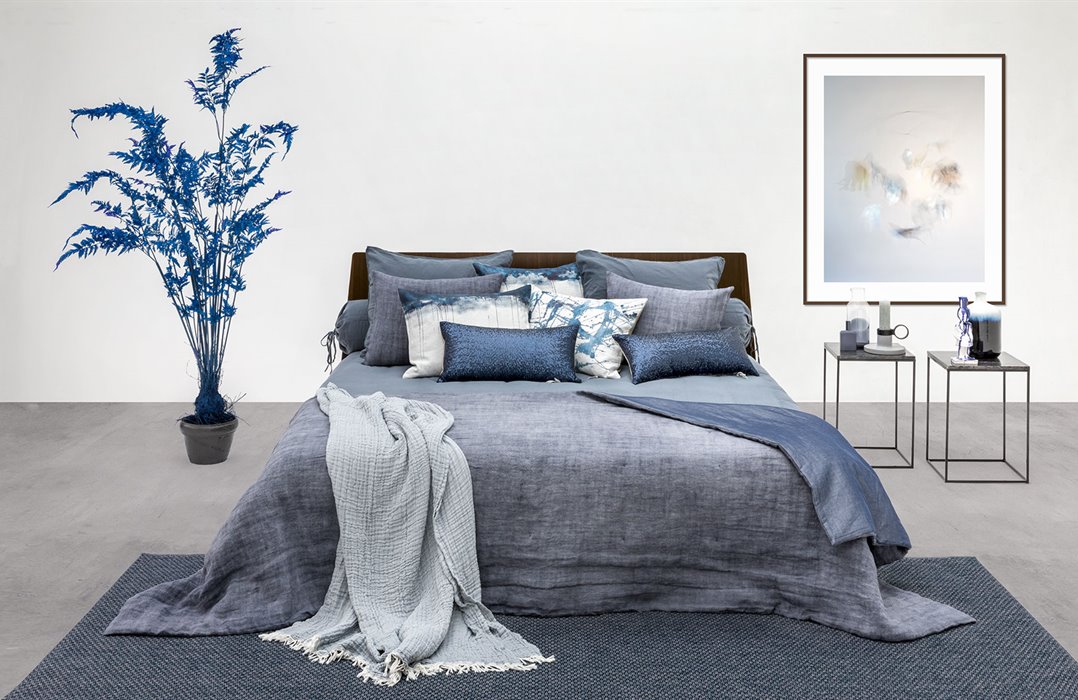 Bedspread
Morris Steel Grey
Washed jute | padded bed-end spread
Introducing the Morris padded bed-end spread, a stylish and functional addition to your bedding collection. The front of this bed-end spread features a sturdy, washed jute material in a cool grey color, which has been beautifully colored using the tie-dye method to create subtle variations in tone.

| | |
| --- | --- |
| Fabric front | Washed jute |
| Colour front | Steel grey |
| Fabric reverse | Chambray |
| Colour reverse | Steel grey |
| Size | 135x300 cm |
| Item no. | 359.2L |
Along with a bed-end spread, you can enhance the visual appeal of your bed by incorporating matching decorative pillows made from the same materials. These pillows, crafted from the same fabric as the bed-end spread, create a coordinated and cohesive look.
>
Matching cushions
available.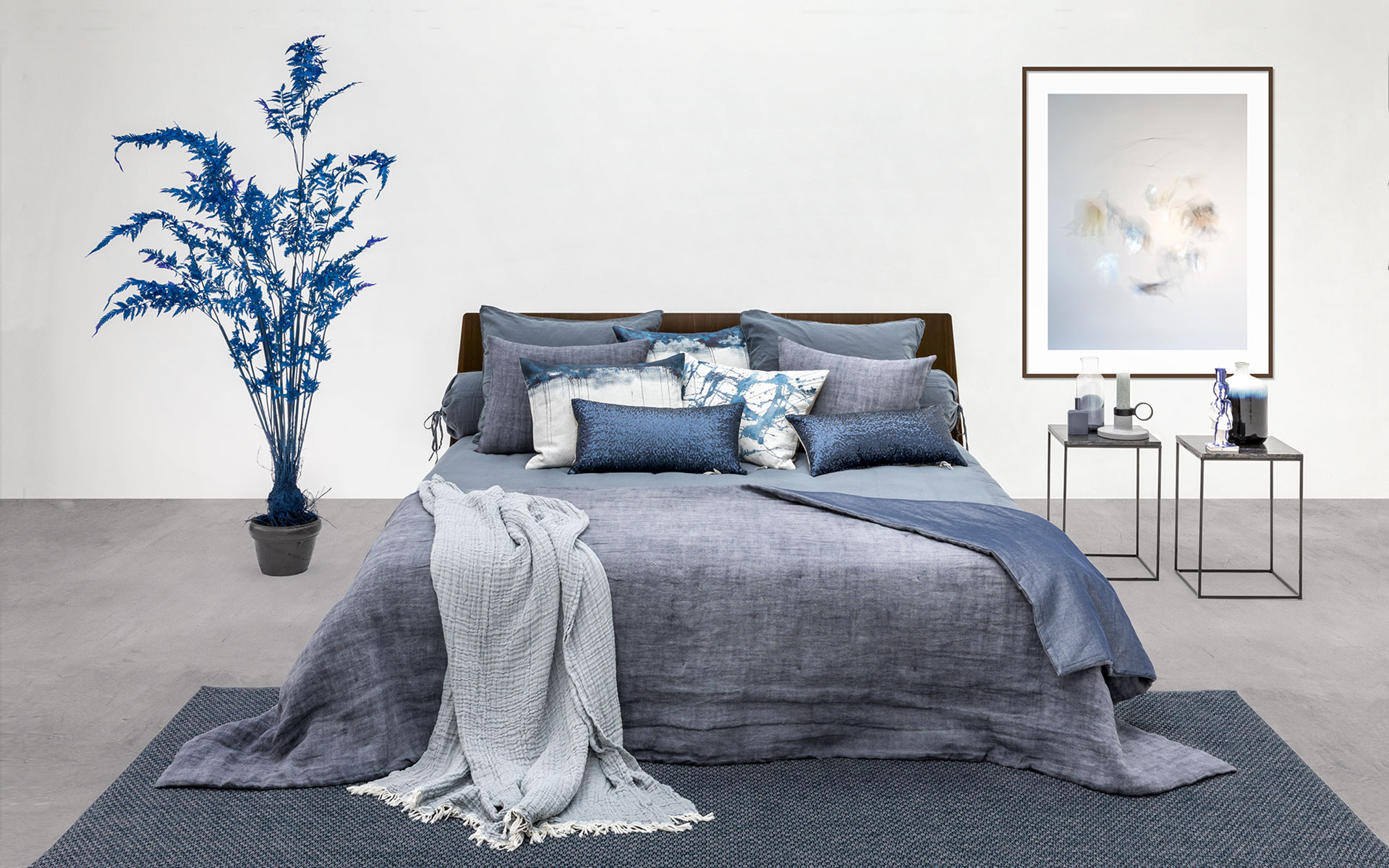 About this item
To provide both comfort and durability, the reverse of the bed-end spread is made from chambray, a finely woven fabric with a soft touch and denim look. The padding in between the two layers of fabric adds extra comfort and warmth, making it perfect for use in colder weather. Designed to fit perfectly at the foot of your bed, the Morris padded bed-end spread adds a touch of style and sophistication to any bedroom. The unique combination of materials and textures gives it a distinctive and eye-catching look that is sure to impress.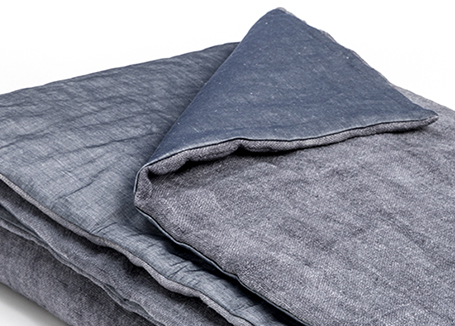 Matching items & settings
Where to buy?
Mrs.Me is a home couture brand with a modern, international style and is sold in shops specialized in contemporary interior design, quality beds and bed linens. Our products can also be found online.