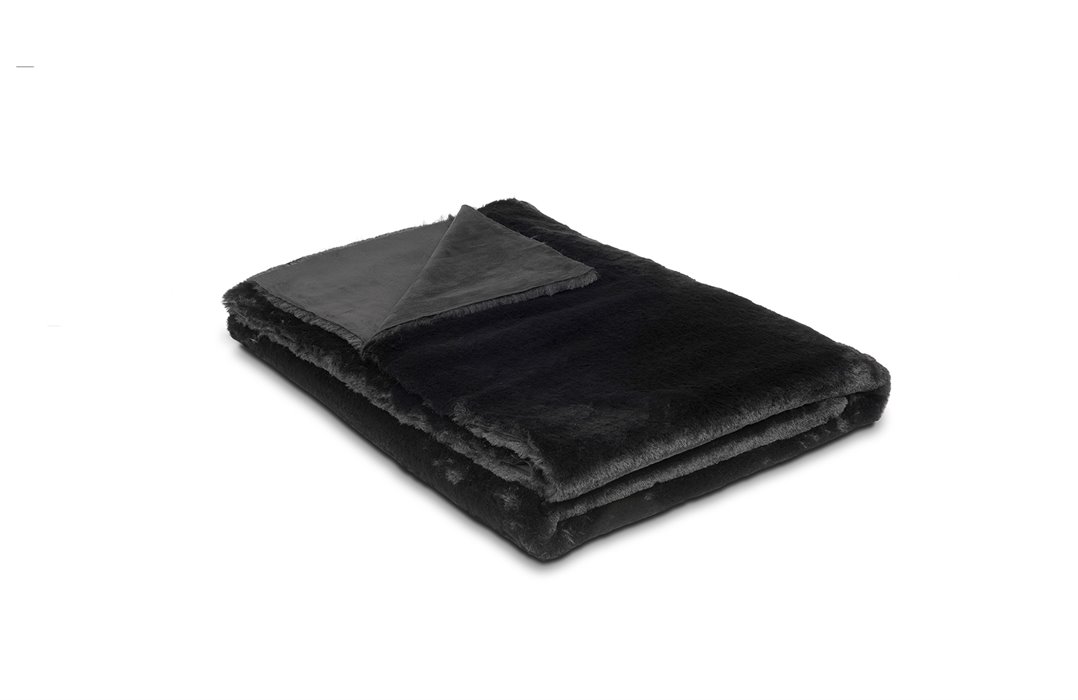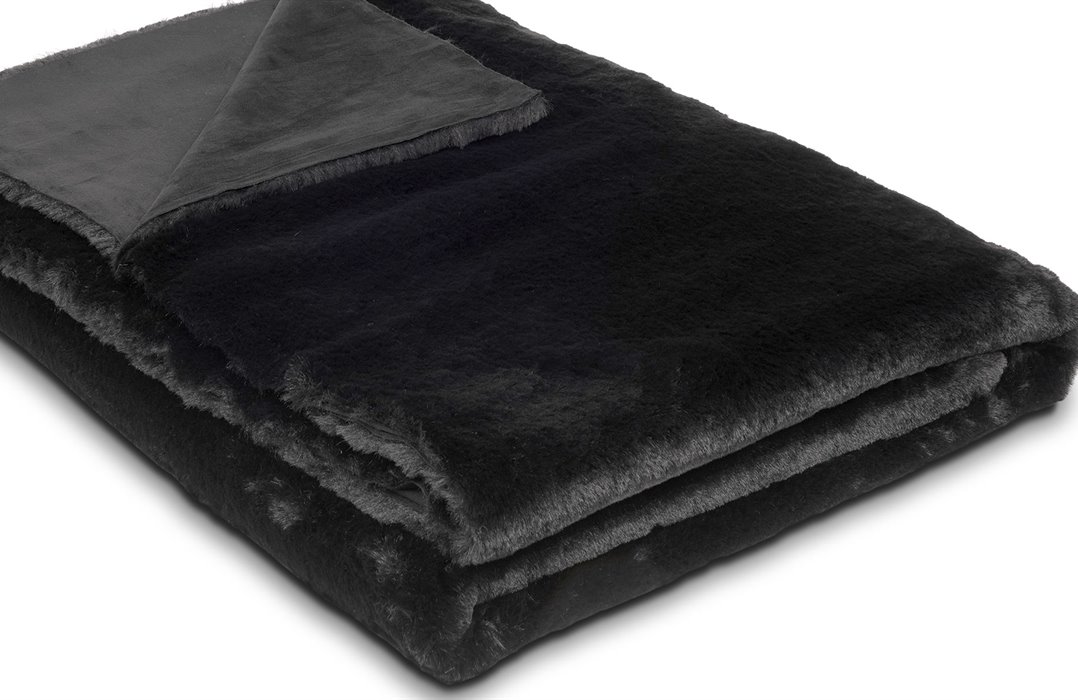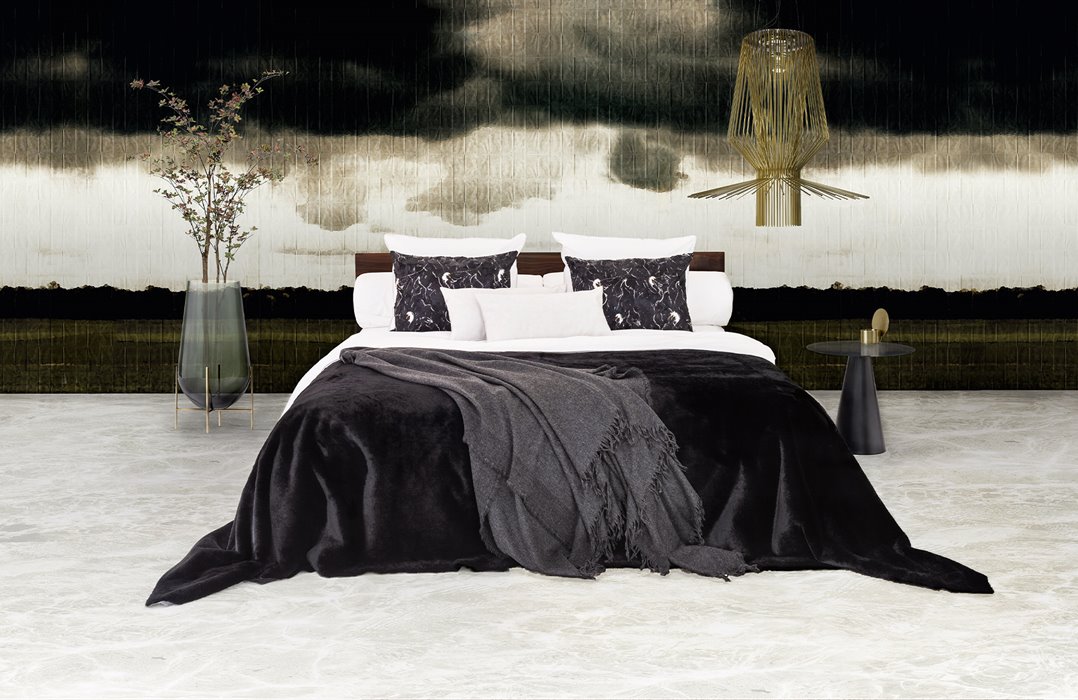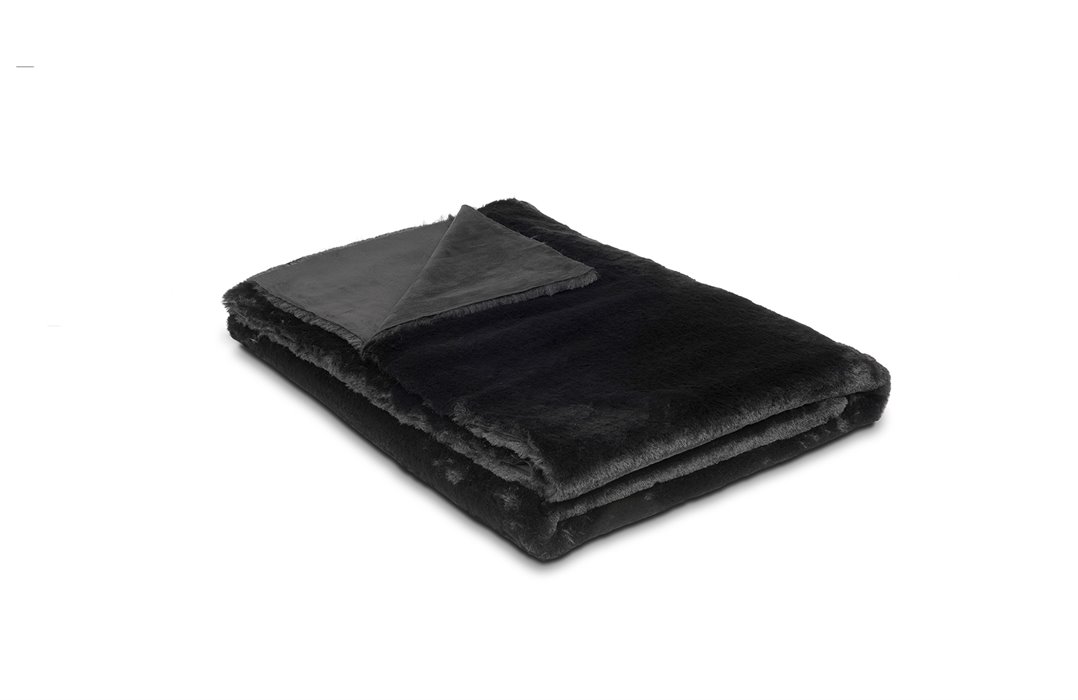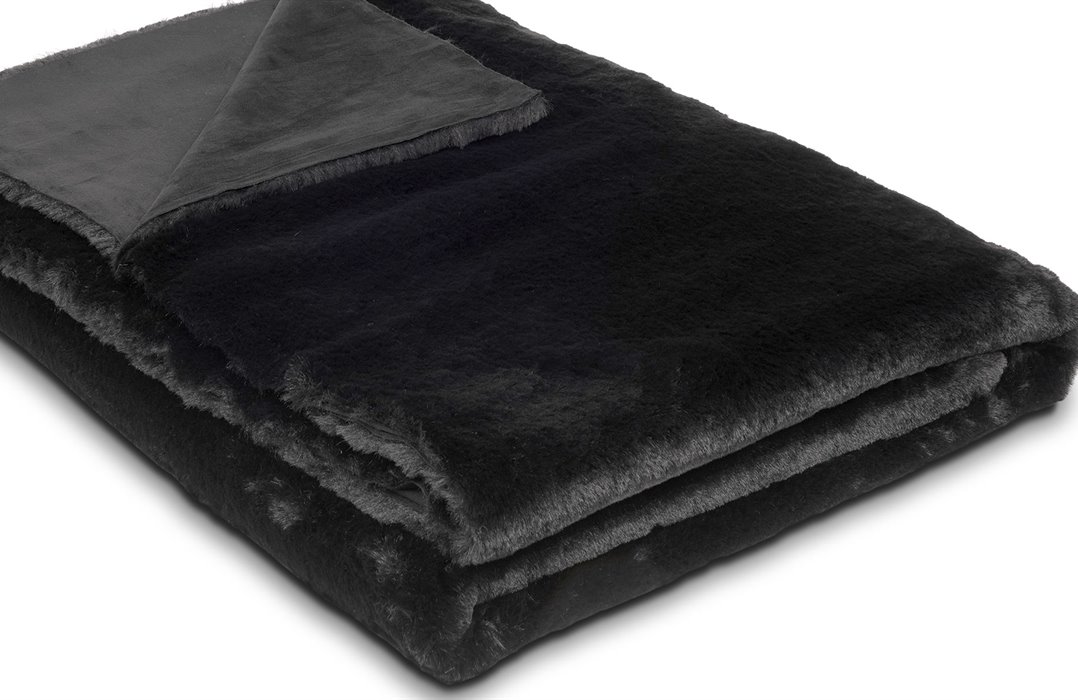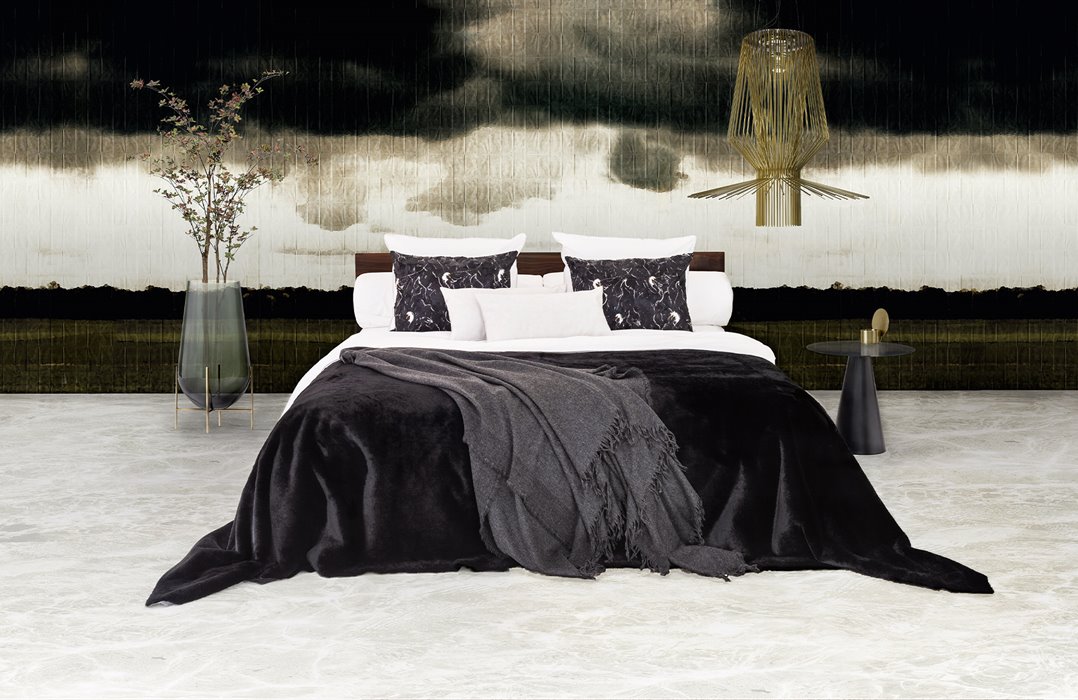 Bedspread
Lammy Onyx
Faux fur | bed-end spread
Bed-end spread Lammy in 150 x 300 cm is an animal friendly design, inspired by the classic lammy coat. A treat of cut fake fur Onyx on faux suede Black.

| | |
| --- | --- |
| Fabric front | Faux fur |
| Colour front | Onyx |
| Fabric reverse | Alcantara |
| Colour reverse | Black |
| Size | 150x300 cm |
| Item no. | 705.2L |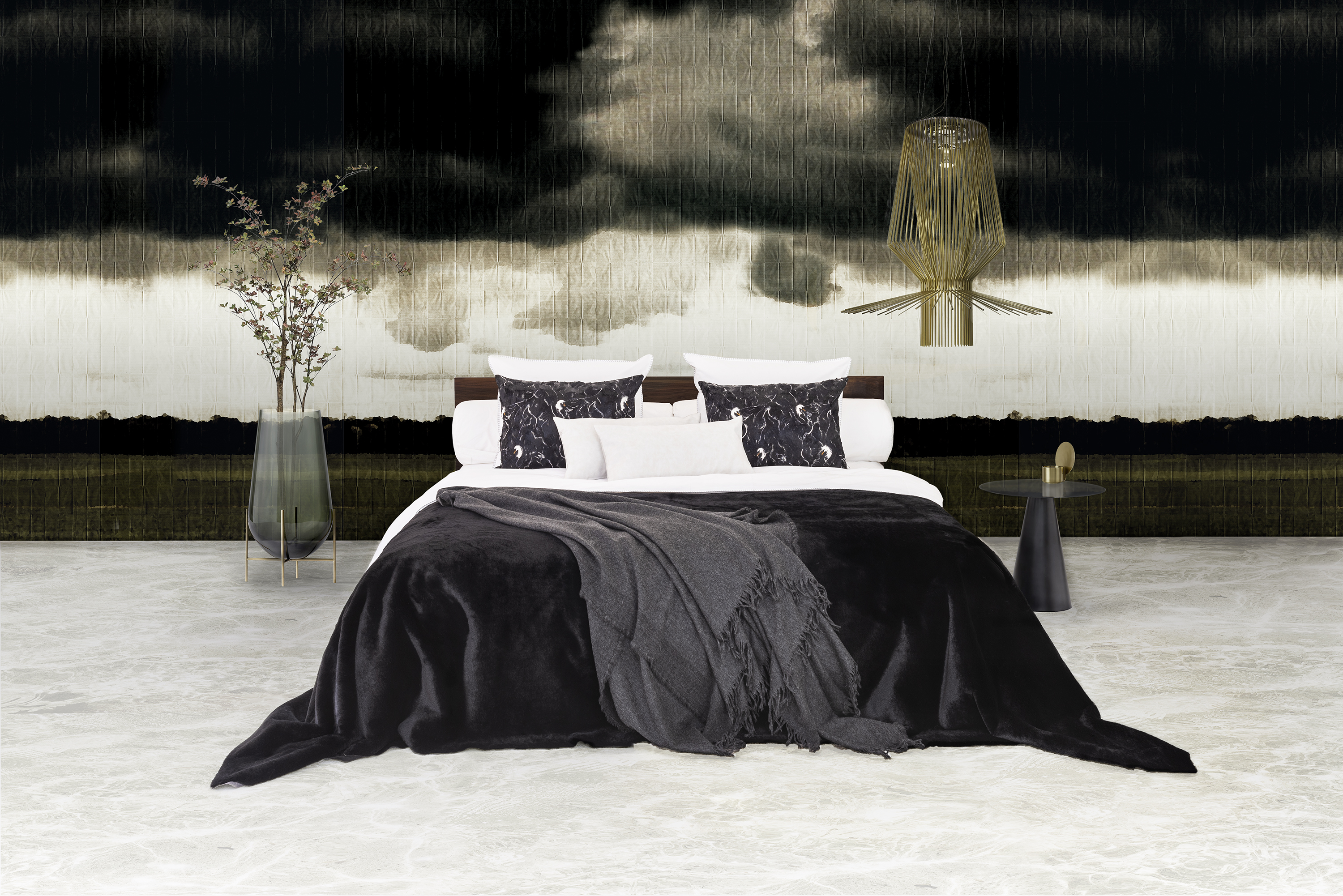 About this item
The Lammy bed-end spread is a luxurious and animal-friendly design, inspired by the classic lammy coat. It features a combination of cut fake fur in Onyx (black) and faux suede in Black, creating a stunning contrast of textures. The pile of the fake fur catches the light in various ways, reflecting both comfort and charisma.

Lammy is a versatile piece that invites you to create stunning combinations with your existing decor. Whether you're looking to add a touch of glamour to your bedroom or a cozy accent to your living room, this spread is sure to make a statement. Its generous size allows it to drape beautifully over the foot of your bed, adding a touch of elegance and warmth to your sleeping area. With the Lammy bed-end spread, you can elevate your decor and enjoy the luxurious feel of faux fur without compromising on animal welfare.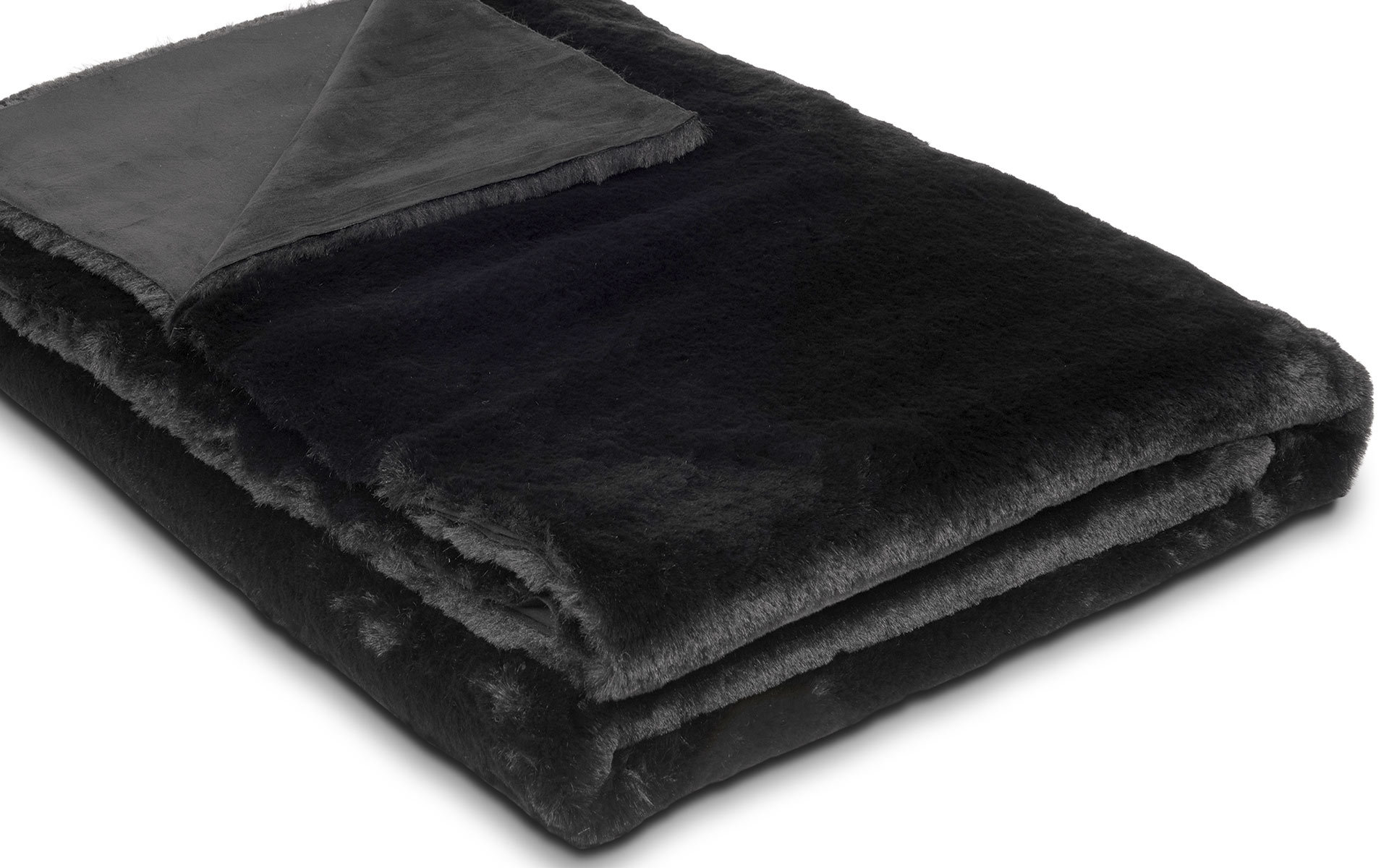 Matching items & settings
Where to buy?
Mrs.Me is a home couture brand with a modern, international style and is sold in shops specialized in contemporary interior design, quality beds and bed linens. Our products can also be found online.