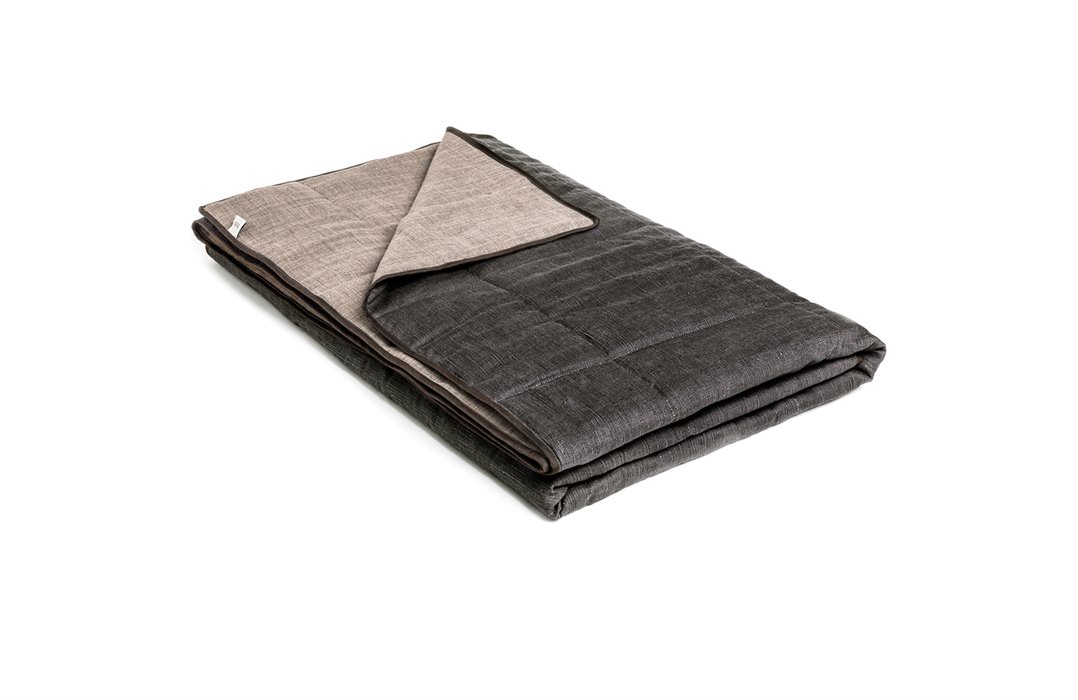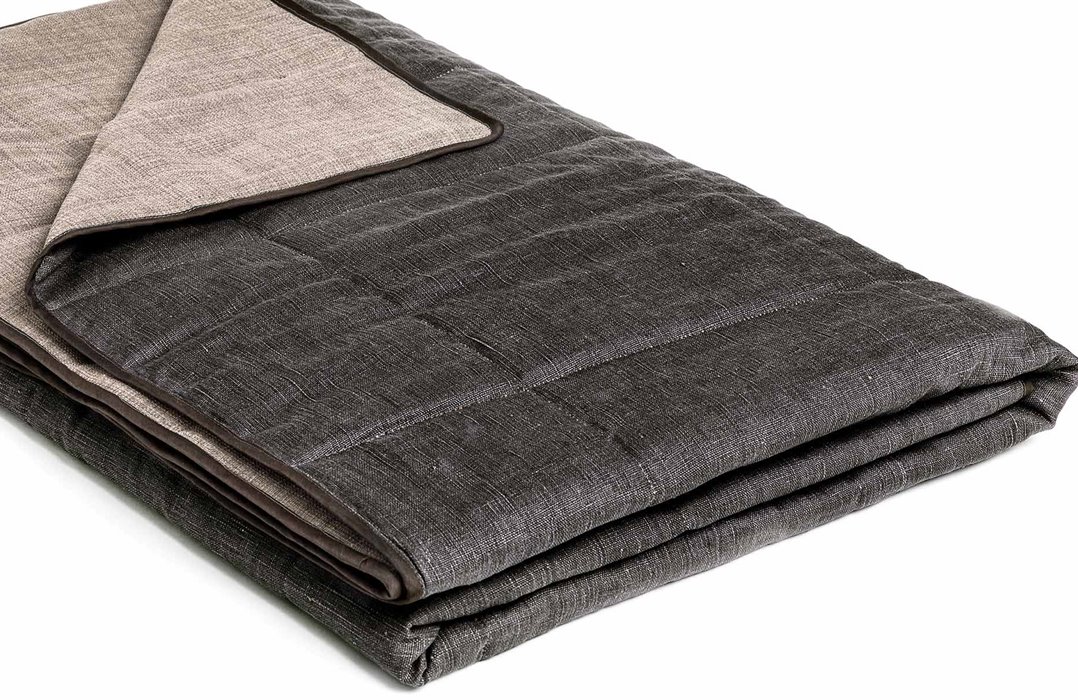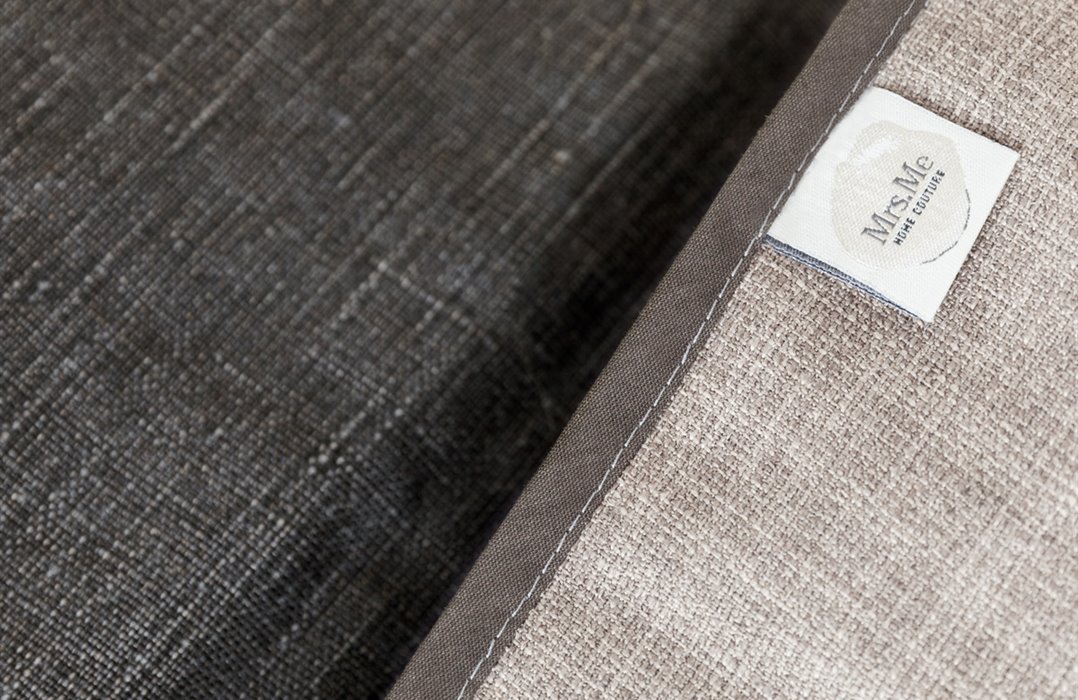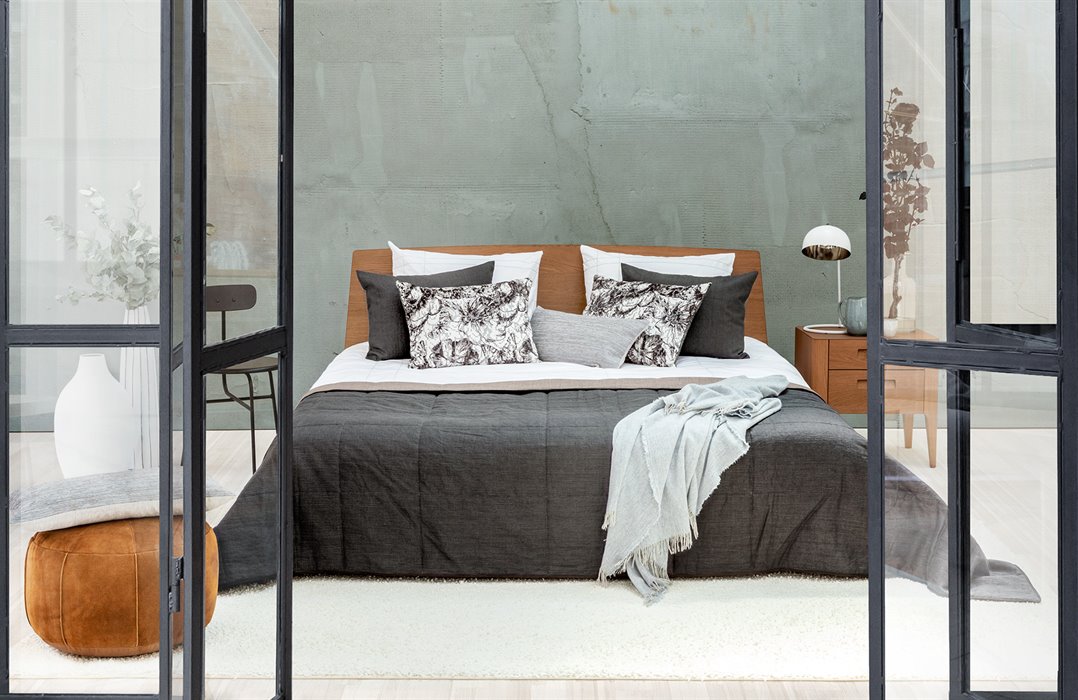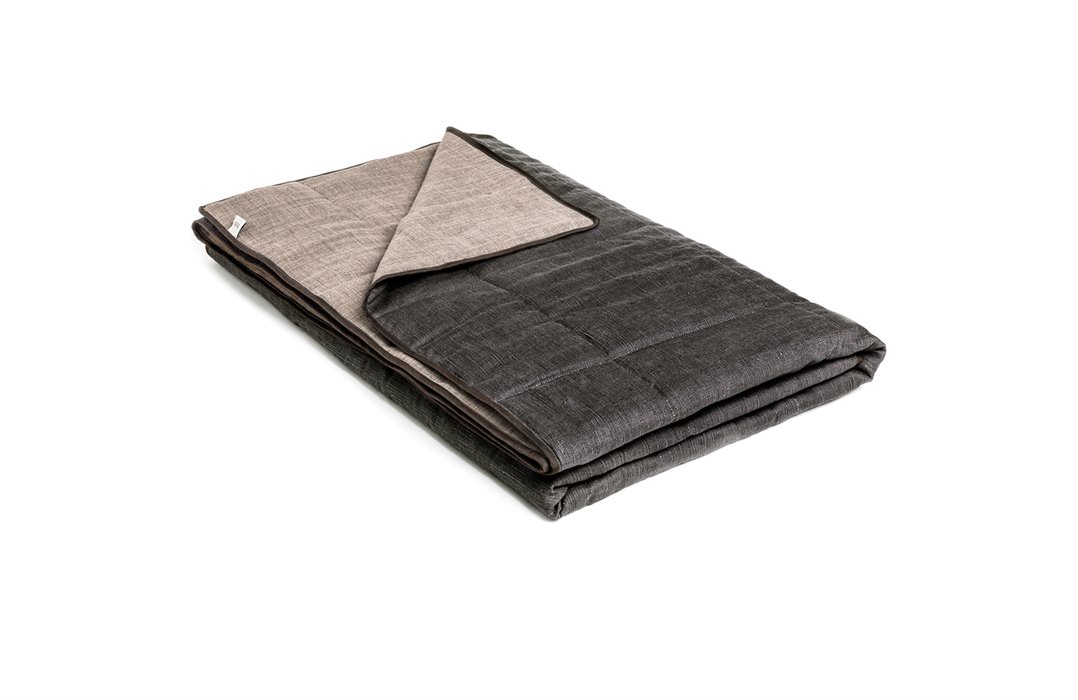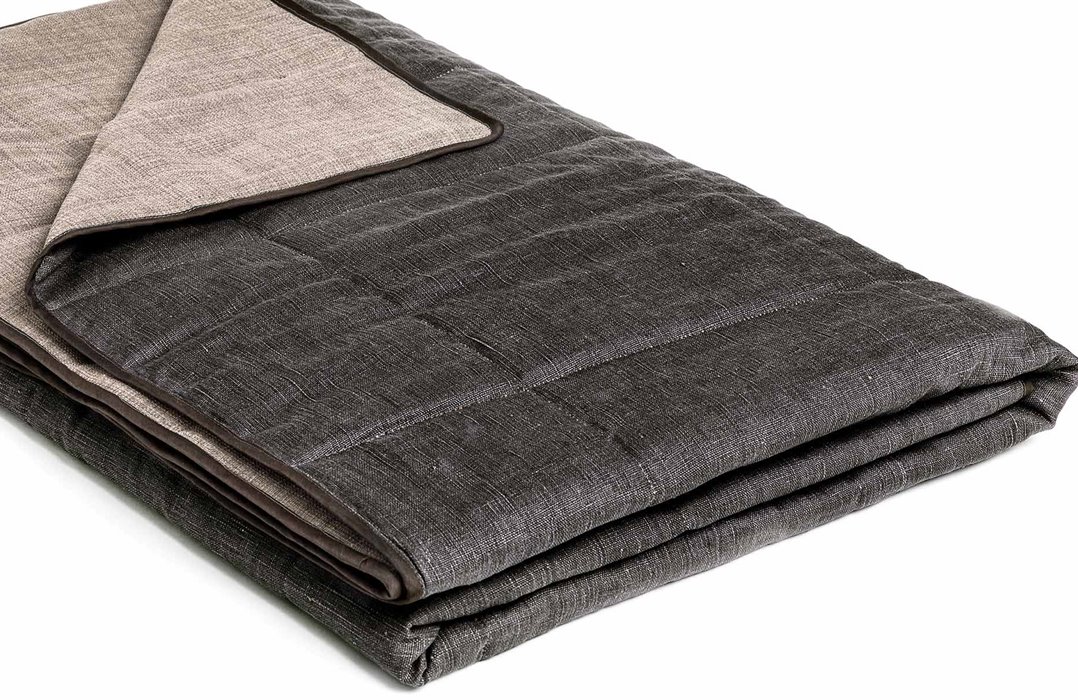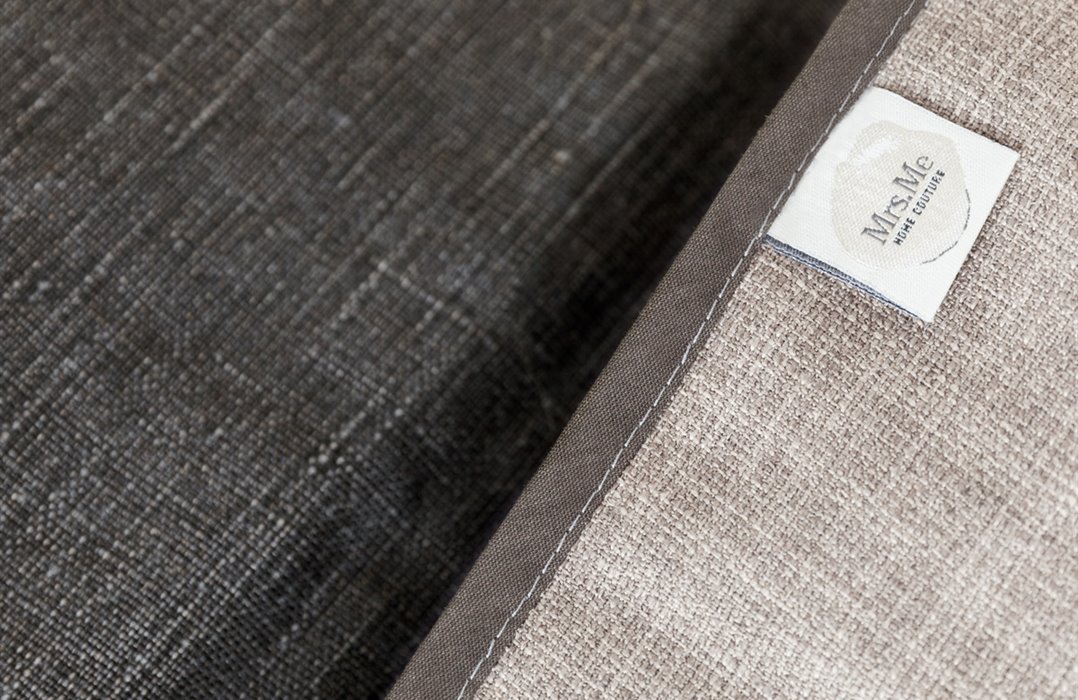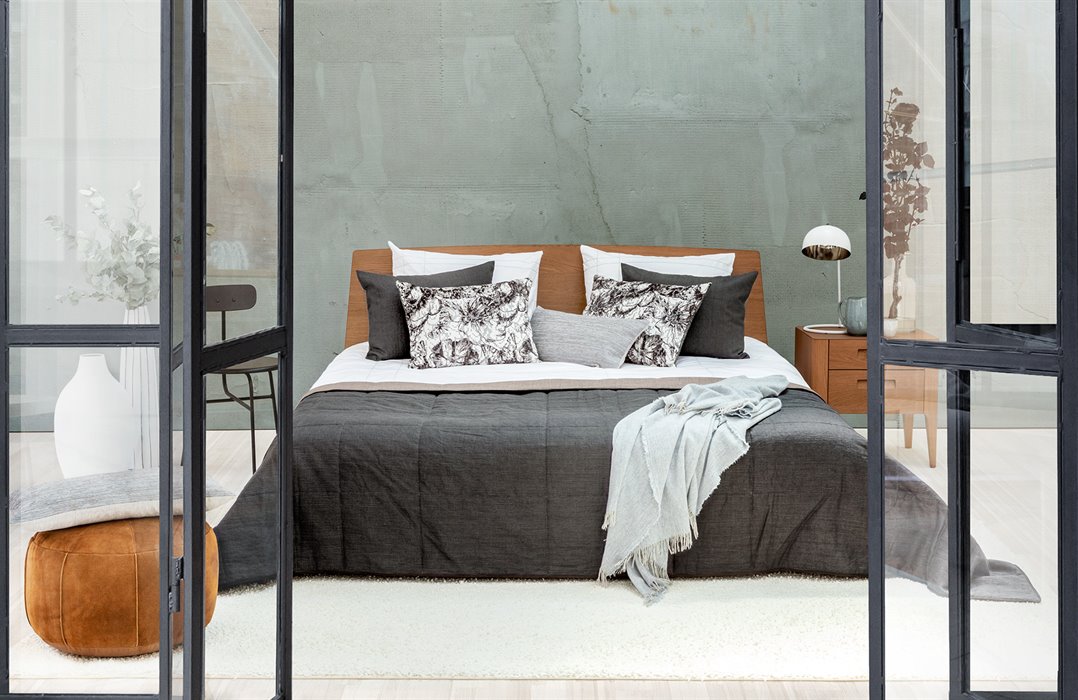 Bedspread
Cosmos
Coated linen | padded bed-end spread
The Cosmos bed-end spread is made of coated linen and measures 140 x 300 cm. Its Ebony color, which is dark and deep like wood, creates a stunning contrast with the lighter reverse in Taupe Melee, as well as the remarkable piping. The addition of matching cushions further enhances its appeal.
| | |
| --- | --- |
| Fabric front | Coated linen |
| Colour front | Ebony |
| Fabric reverse | Polyester wool |
| Colour reverse | Taupe |
| Size | 140x300 cm |
| Item no. | 373.1L |
Along with a bed-end spread, you can enhance the visual appeal of your bed by incorporating matching decorative pillows made from the same materials. These pillows, crafted from the same fabric as the bed-end spread, create a coordinated and cohesive look.
> matching decorative cushion available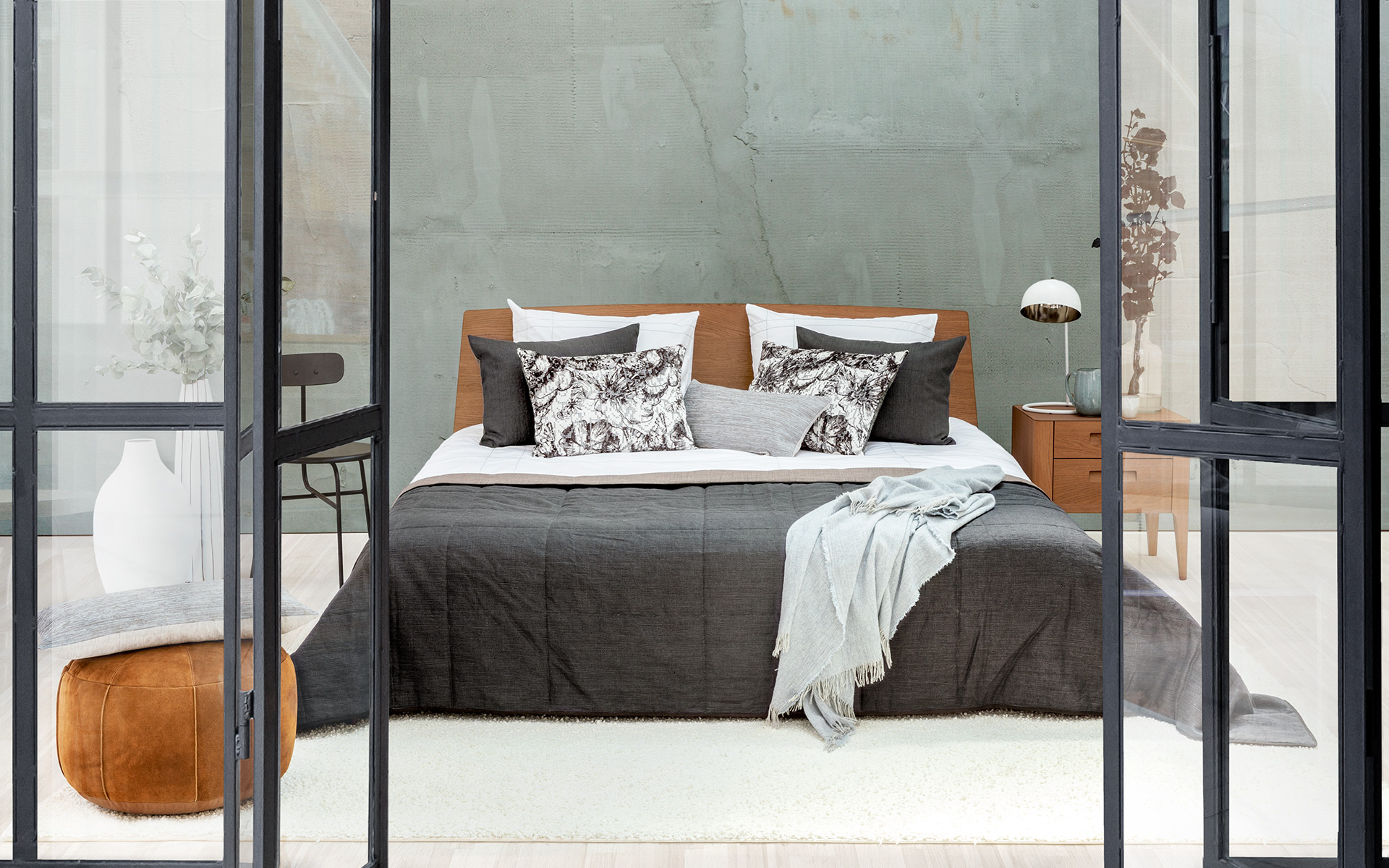 About this item
Bring the beauty of nature into your bedroom with Cosmos, a padded bed-end spread crafted from coated linen. Measuring an impressive 145 x 300 cm, the Ebony color is deep and rich, creating a beautiful contrast with the lighter Taupe Melee reverse and remarkable piping. To complete the look, matching cushions are also available. Our bedspreads provide an extra layer of warmth, luxurious softness, and a touch of distinction, representing true craftsmanship and a sense of well being.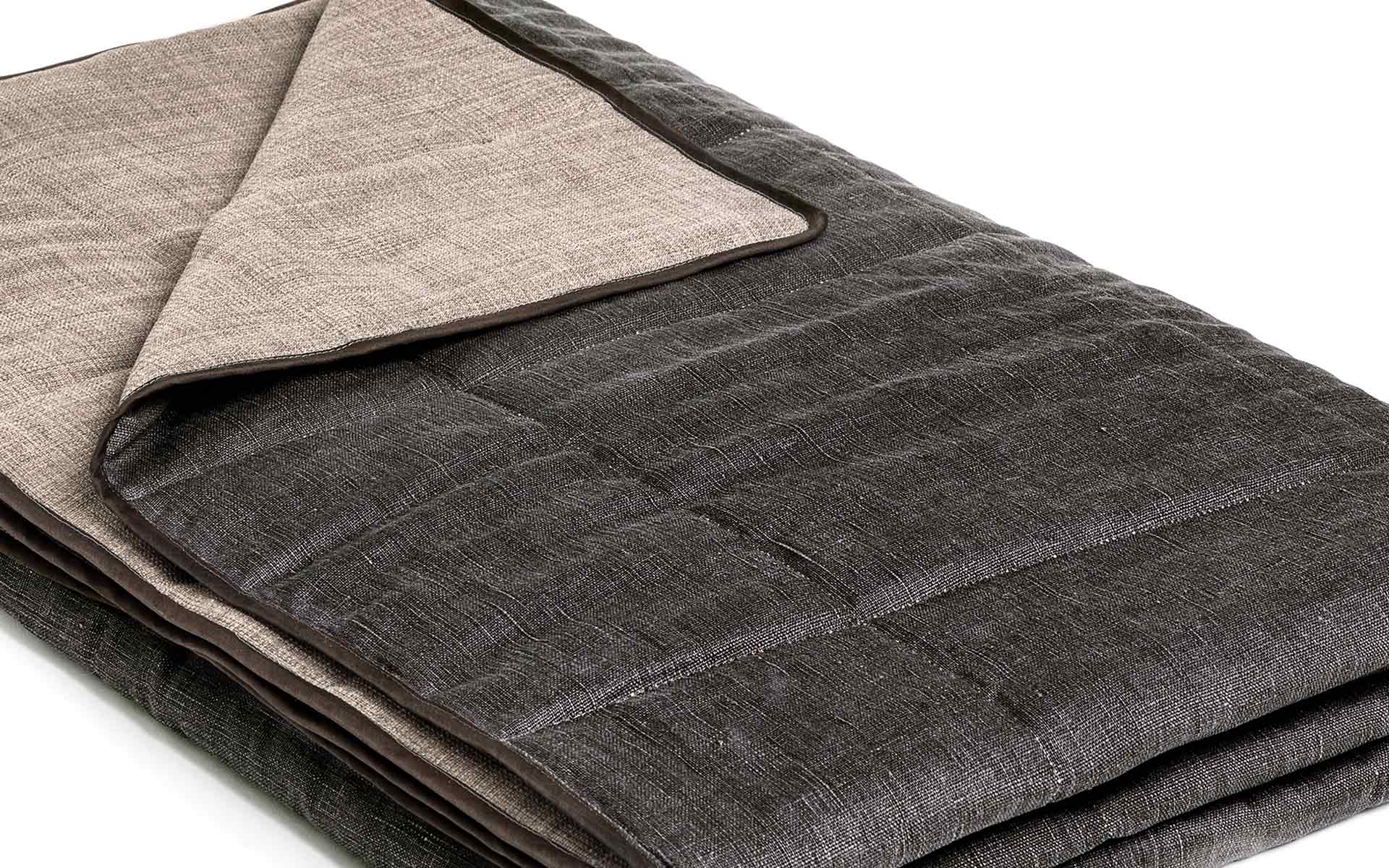 Matching items & settings
Where to buy?
Mrs.Me is a home couture brand with a modern, international style and is sold in shops specialized in contemporary interior design, quality beds and bed linens. Our products can also be found online.